With the Magpies Netball Best and Fairest celebration almost upon us, I thought I'd get into the spirit of awards season and present some self-titled awards to players around the Super Netball competition.
But before I start, here a few of my thoughts to wrap up the inaugural 2017 Super Netball season.
What a year it was. From new teams, to new challenges, to a brand new competition, this season elevated netball to a new level and went well past exceeding any of my own expectations.
Whilst I'm bitterly disappointed the Magpies couldn't make it all the way this year, I'm proud to have been a part of this team, and I know we are building something special here at the Holden Centre.
Congratulations to the Sunshine Coast Lightning and Giants Netball for making it to the final fight. To the Lightning, who claimed the trophy we all were striving for, you were worthy winners of this first season!
But now my attention turns to what I know my fellow netball colleagues would be most looking forward to – The 'Sharni Awards'.
And the award goes to…
MOST IMPROVED: SAM POOLMAN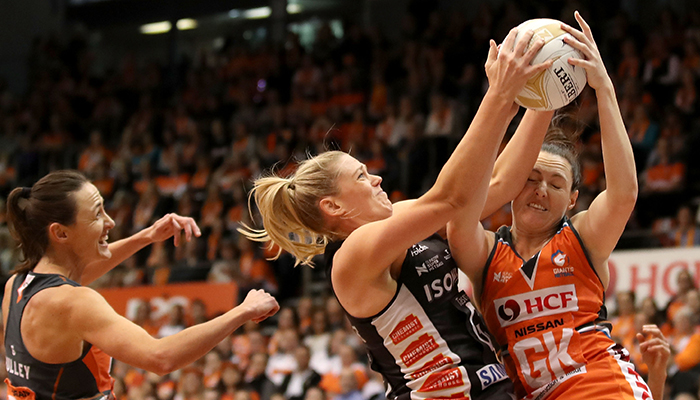 What a year it was for Sam! After leaving the Thunderbirds to return to her home state and join the newly created Giants franchise, she slotted beautifully into the Giants' defensive end, and enjoyed one of her best seasons as a netballer.
Sam managed to frustrate goalers all season, and it's by no coincidence.
And considering I get no greater pleasure than seeing a GS squirm, I have thoroughly enjoyed seeing her get under their skin of her opponents – unless we're talking about my Magpie mates of course.
I appreciate and respect the amount of work she puts in off the ball (especially when the ball is the attacking third) to get the gains when it finally does come down her end.
As a GK, your role isn't just about defending the ball when it's down your end of the court. It's a game of chess.
You have to work hard to try frustrate your shooter for the full 60 minutes to hopefully get her out of position by the time the ball comes back down to your third.
Sam did this all season. She has also created a mean combination with one of the sports most experienced, wise souls, which brings me to the…
MOST IMPRESSIVE: REBECCA BULLEY
Bec has just done it all.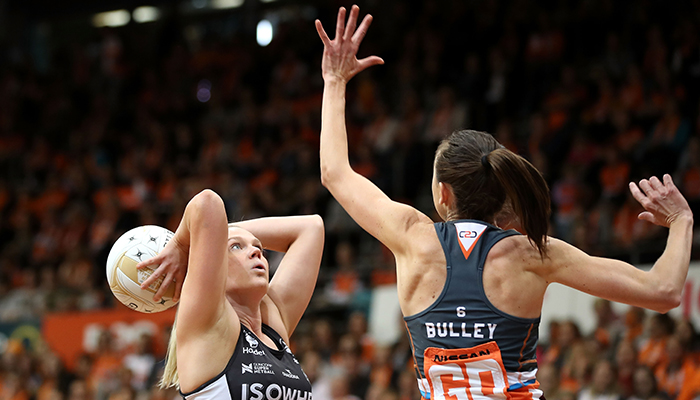 Multiple premierships. Diamond caps. A gold medal. And now, at 34 years of age, she was one of the best players of the season.
The experience and calmness that Bec brings to a team is like no other.
She has supported and created an impenetrable defensive circle, whilst also bringing the best out of fellow defender, Sam Poolman.
But what has perhaps impressed me the most was her ability to come out of retirement, and bounce straight back into top form after having her beautiful girl, Indie.
At 29, I struggle to walk at times, as my body needs constant attention just to get out of bed in the morning.
But for Bec, she makes defending look like she's floating on a cloud.
Her timing is so brilliant that at times it looks like her opponents are purposefully passing her the ball (I know this isn't the case as she works her butt of to get it), but her effortless nature in which she plays the game is just remarkable.
She was a key cog in the Giants' run to the final. A massive bravo to you Bec – to balance your family life, work and netball, and to be playing the way you are is every woman's dream.
You even have a movie out in the cinema about you at the moment – it's called Wonder Woman.
BEST TEAM PLAYER: CAITLIN BASSETT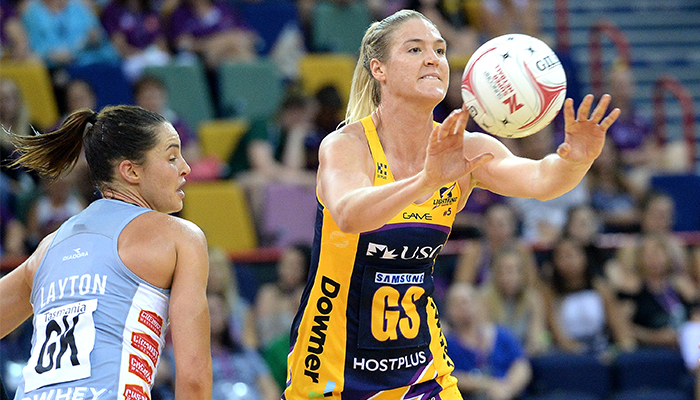 Clearly, I have no insight into the day to day training environment of the Sunshine Coast Lightning, but from what I've seen on the court this season, I have to give C-Bass the best team player award.
Caitlin has done an amazing job of bringing her shooters into the game this year.
In the game we played against the Lightning earlier this season, herself and Steph Wood had our heads spinning in the defensive circle, and that was a strength they capitalised on.
Once upon a time, you could man up on Bass knowing every ball was being fed into her, which makes the play easier to read as a defender.
But this year, she opened up space for Steph beautifully, which created indecision in the defenders mind. This allowed them more space and time to get the ball into the circle and put through the ring.
The sharp ball work and movement in the circle is hard for any defensive combo to figure out, but if both goalers can hold their players accountable – it's tough work and was crucial to their win on Saturday!
Kudo's to Steph Wood also for coming back from injury to have a ripper season.
But for me, the way Bass worked her teammates into the contest, whilst also shooting at an incredible percentage, means she deserves to be named the best team player of the season.
BEST SUCCESS STORY: LAURA SCHERIAN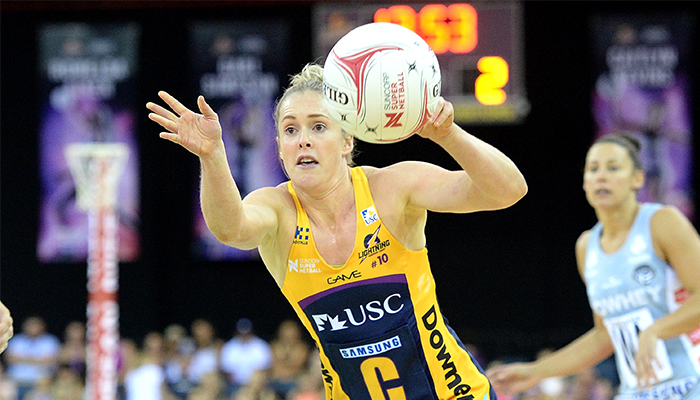 This story just warms my heart so much. L Shez – as I called her when we went to the AIS together back in 2007 and 2009 – has overcome incredible adversity and I'm so proud of the way she bounced back this season.
Although I'm unsure of the journey she has taken over the last 8 years since we last played together, I do know that she has worked her butt off and grabbed every opportunity.
She has always had one of the best work ethics, and if combine that with her teammate Laura Langman – who is definitely the No.1 hardest working athlete let alone netballer that I have come across – I can imagine those two battling for every ball whilst training against each other at the Lightning.
There's a reason why they were the premiership winning midcourt.
I also love the fact that Shez has fought to continue to play for QLD netball.
She's come in and out of the Firebirds squad and has now have cemented her spot for the Sunshine Coast Lightning with a premiership medallion to show for. She epitomes the saying of "Never give up and make your dreams come true".
This story also highlights the success of Suncorp Super Netball in 2017, with more Australian teams providing more opportunities for those that have deserved to play at this level.
That is why this new competition has been such a success. New faces, new opportunities and new stories that means the future of Australian netball is looking brighter than ever before.