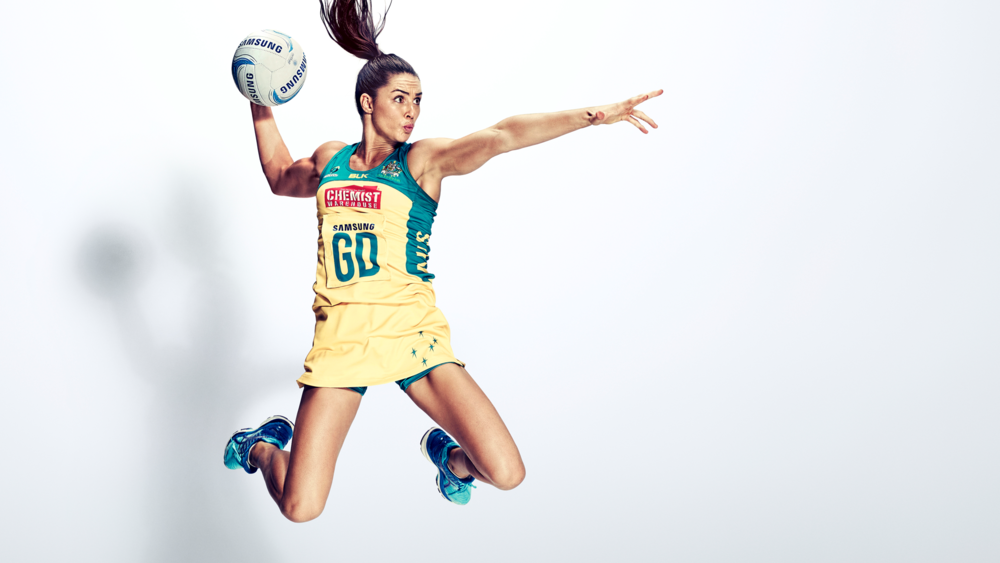 ABOUT SHARNI
LAYTON
Australian sports woman
Since the age of 18, Sharni has developed her media skills to become a polished media presenter. After completing a radio course with Australian Radio School in 2011, Sharni continued her work in the radio world with Mix 102.3 and had a weekly segment on the Triple M's Rush Hour program in Adelaide. Sharni is also a regular TV presenter, often appearing on Fox Sports & Channel Nine where she has been able to provide her opinion on the rise of women's sport and openly speaks her mind regarding all topical issues in sport.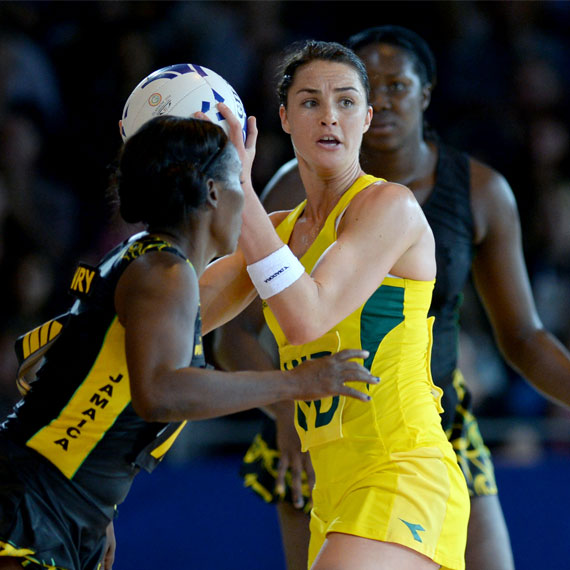 Born in Mordialloc, Victoria, Sharni or otherwise known as Sharnz, is a dual ANZ Championship Premiership player and World Cup Champion and a Commonwealth Games Gold Medallist.
Sharni started playing netball at the age of five and her first ever game was with the Bonbeach Stingrays. She retired from a 14 year professional netball career having played 147 games at National level and over 40 games representing Australia at international level.
Standing at 187cm tall, Sharni is a dynamic defender and a current member of the Australian Diamonds team and the Collingwood Magpies Netball Club.
Her colourful personality, on court vocals, swag and intimidation tactics towards her opponents made Sharni one of the most admired netballer's in the world.
Having been lucky enough to play at the national level in Australia for over a decade, Sharni moved 12 times in 10 years to follow her dream of playing netball. She started her career playing for the Melbourne Kestrels (2004-06), then moved on to the AIS Canberra Darters (2007), Melbourne Vixens (2008), Adelaide Thunderbirds (2010-13), NSW Swifts (2014-16) and ended her career at the Collingwood Magpies (2017-18).
Unfortunately, Sharni's career wasn't smooth sailing and over her journey she suffered a dislocated elbow, ruptured ankle ligaments, a slipped disc in her back, shoulder surgery. These injuries caused her to sit on the sidelines for a combined period of over 2 years and as a result it has made her become a believer that adversity makes you more resilient. Her beliefs were confirmed when she suffered from a major depressive episode in 2017 and took another 6 months off sport to get herself back to being healthy and happy. Sharni shares her stories of resilience to help empower females to be physically, mentally and spiritually strong within themselves.
Still at the peak of her career and after achieving over a decade of international accolades including 46 Diamonds caps, in 2018, Sharni decided to challenge herself even further choosing to play AFLW for the Collingwood Football Club, in which she has now signed for her third season in the AFLW. When she joined the Collingwood Football Club in 2017, all she wanted was to win a premiership with the Mighty Pies and never in her wildest dreams did she image that would be playing footy for their VFLW side (in 2019). Sharni improved dramatically from her first to second AFLW season earning a spot in the 2019 All Australian Team.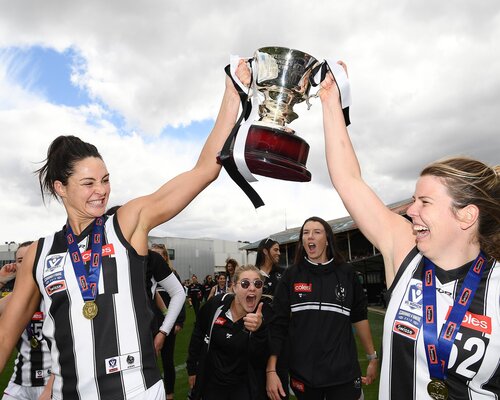 Sharni Layton Career Achievements
2020
AFLW All Australian Team
2019
VFLW Premiership Player (Collingwood FC)
2017
Australian Diamonds Captain
2015/16
Australian ANZ Championship Player of the Year
2015
ANZ Championship – Grand Final MVP
2014
NSW Swifts Players' Player Award
2014
Commonwealth Games Gold Medal
2011/15
Netball World Cup Winner
2010/13
ANZ Championship Premierships (Adelaide Thunderbirds)
2010
MARS ANZ Championship Best Young Player Award
2009
World Youth Netball Champion with Australian 21/U Team