COMMONWEALTH GAMES REVIEW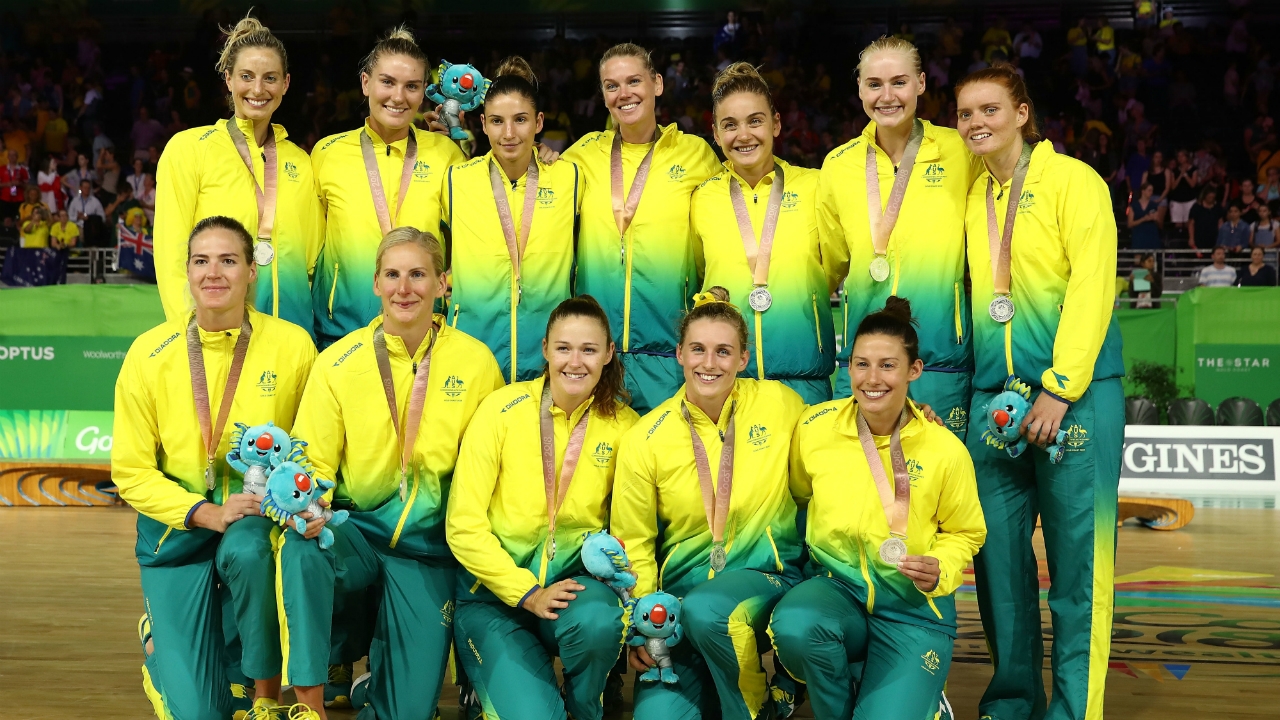 What an amazing two weeks it was.
11 days of competition. Inspiring athletes. Inspiring performances. Inspiring stories.
Who knew an event could rock the Gold Coast more than schoolies does every year?
How lucky are we to live in a multi-cultural country, with freedom of speech, diversity and religion.
And if you ask me, sport is one of our country's greatest religions.
When there is a sporting event on – especially with Aussie athletes representing – we live by it.
I am, you are, we are Australian – and we love sport.
In terms of netball, the Commonwealth Games is our "world stage" moment.
We get to play on a platform with an audience that may not just love netball, but loves sport.
It's bigger than just netball. And what an opportunity that is.
This is what I loved most about GC2018.
WHAT WERE MY HIGHLIGHTS?
UGANDA: 
I absolutely loved watching The Uganda She-Cranes. Ever since I found out Uganda was called The She-Crane's, they have been my favourite team (outside of the Diamonds, of course!) But to see them finish on equal points to New Zealand made my heart sing for international netball.
MALAWI: 
Beating New Zealand. Wow. No one saw that coming! Well, actually, no one outside of the netball inner sanctum saw that coming. Malawi have a very unorthodox, yet effective game style that can frustrate the hell out of opponents! Keep an eye on this team in the years to come.
ENGLAND V JAMAICA: 
Jamaica had a really strong tournament, and I felt for them coming up against England in the semi-finals. There was so many history-making moments in this Commonwealth Games and I have a feeling in another four years time, the Jamaicans may even go one step further than they did this year.
AUSTRALIA V ENGLAND: 
And finally, I refuse to put this down as a highlight, however it would be remiss of me to ignore the gold medal match. What a final it was. With our hearts in our mouths as spectators, I don't think any of us (Aussie supporters) gave up at any point of the game. It was just bad timing that the clock ran out – but that's sport, right?
I definitely shed a tear for the girls and I'm sure I wasn't the only one. Our girls worked so hard and gave us their all and that's all we can ask for.
CAITLIN THWAITES: 
Forget my bias for a second, but how good was it watching Caitlin Thwaites absolutely dominate for Australia.
160 goals. From 162 attempts. 99 per cent. What a superstar.
As a Magpie teammate, as a friend, and as a fan of our game, Caity Thwaity (as I call her) continues to put netball on the map. She is an incredible role model and a wonderful ambassador for Australian netball.
And let me tell you – it's no fluke. The amount of hours and work she puts in are above and beyond.
Let's just say – I'm glad she's a teammate and not an opponent in Super Netball.
AS MUCH AS I LOVE NETBALL, I'M ALWAYS KEEPING AN EYE OUT FOR HOW CAN WE IMPROVE THE GAME. 
Even though the tournament was a success, like all sports, I think there's some improvements that can be made.
So, here's my suggestion for netball at the 2022 Commonwealth Games.
No matter who you support, no one wants to see a tournament of blowouts.
There were some exciting moments and games throughout this year's Commonwealth Games, but during the group stages, most of the games were over at quarter time.
As good as this may be for prominent netball countries like Australia, New Zealand and England, it worries me that we may be leaving the rest of the teams behind. This isn't good for international netball.
Please don't get me confused here; I am not having a crack at any of these countries.
The fact is that for a long time, netball has been dominated by two nations. Perhaps after GC2018, you could argue there is a "big four" emerging, with Jamaica and England joining the ranks.
If other teams are consistently getting beaten comfortably in these tournaments, I'm scared that people may lose interest and may not even watch the group stages in these competitions. This would hinder the product of netball. It doesn't matter what sport we watch, we want to see a contest.
After I caught myself channel surfing throughout some of the Commonwealth Games netball group matches, I came up with a solution.
Personally, I never like to accept anything as it is and I know netball can still go so much further, both domestically and internationally.
I have dedicated my life to pushing netball to new boundaries and I believe with a revamped international format, we could get more people on board and take international of netball to a new level.
For Commonwealth Games 2022, we could split the teams into two pools of four countries, based on their world rankings.
Pool A would host the top 4 ranked teams in the world, while Pool B will host teams ranked 5-8.
Each country would play every other team in their pool once.
At the end of the group stages:
The top two teams in Pool A advance to the finals
The third ranked team (Pool A) takes on the sixth ranked team (Pool B), while the fourth ranked team (Pool A) faces the fifth ranked team (Pool B). Both matches would be elimination games.
In the first semi-final, the first ranked team would play the winner of 3v6, while the second ranked team faces off against the winner of 4v5.
The winner of the two semi-finals go up against each other in the gold medal match. The two other semi-finalists would battle it out for the bronze.
REASONING BEHIND THIS STRUCTURE?
I think this format would be beneficial because the level of netball would be lifted.
Teams from 5-8 would still have an opportunity to make the Gold Medal match and you never know, there could be an upset like Malwai/New Zealand in this year's tournament.
Isn't that what gets people watching sport? The underdogs, the upsets, the contests. Sounds good to me!
Besides, every country can play at the World Cup, so let's make the Commonwealth Games something that is exciting to watch – especially for the non-netball fans.
It's just an idea. Besides, change is good. Innovation is great. Netball is the best.